1 item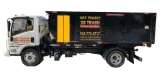 1/8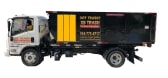 1/6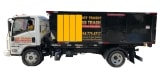 1/4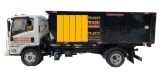 3/8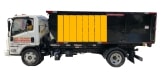 1/2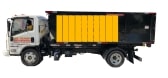 2/3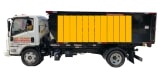 3/4
7/8
full
Got Trash? We can help, at XS Trash Florida, we pride ourselves on providing Miami-Dade, Broward and Palm Beach Counties, FL with the highest standard of service in all aspects of junk removal.
We have the absolute lowest rates in the industry:
Our rates for Commercial and Residential junk pickup and removal are based on Bed Load or Volume Load and includes all labor and dump fees.We do not list our prices online because all junk removal jobs are unique and we want to give you the best available price for the junk that you would like removed.
Be sure to ask about our senior citizen discounts. In some cases, extra labor charges may apply. Customer satisfaction is what we're all about!
Review our Junk Preparation page to learn what you need to to do to prepare for junk pickup and removal. Need Commercial Junk Removal for your construction sites, real estate staging of a home? We are bonded and insured. Our prompt, professional, uniformed employees complete the job in one day.
Guaranteed quality service regardless of the season. Residential Junk Removal and Clean-up. We haul away ANY TYPE of junk, trash, debris, refuge, rubbish, and even the dreaded garbage. We remove concrete, carpet, furniture, appliances, household debris, and all types of outdoor waste.
See us in action. Got Junk? We can help! XS-Trash has the largest trucks in the junk pick up and removal industry. We provide full service junk pick-up & removal services in Florida serving Miami Dade County and Broward County. Check our complete list of cities we work in.