Free Estimates! -
We Recycle!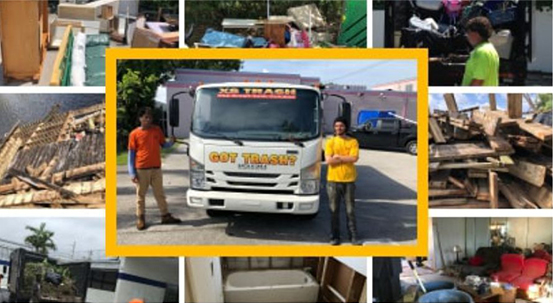 XS Trash Junk removal &
hauling service
XS Trash is the premier Junk Removal and Hauling Service to haul away your junk and unwanted items. Our professional waste disposal with recycling will have your junk cleaned up and cleared out.
We are responsible members of the Miami Dade County community by staying committed to recycling or donating your unwanted junk and items whenever possible.
XS TRASH JUNK REMOVAL & HAULING SERVICES
Old Carpet Removal & Hauling
Garage Cleaning Service
Shed Removal & Hauling
Bed Bug Infested Mattress Removal
Property Clean outs
Hoarder Clean Up
Office Furniture Removal
Storage Unit Clean Outs
Old Dock Removal & Hauling
Storm Debris Clean Up
Fire Damage Cleanup
Renovation Debris Hauling
Same Day Junk Removal Service
Dismantle & Remove Any Unwanted Items
Affordable Junk Hauling Prices
Haul From Anywhere On Your Property
Why Choose us?
Our junk removal trucks are the largest in the industry to handle several small jobs or any large amount of debris removal from anywhere inside or outside your business or residence.
XS TRASH a junk removal and hauling services in South Florida. We will have your excess waste, rubbish, junk, scraps, and unwanted items hauled away in a timely and efficient manner.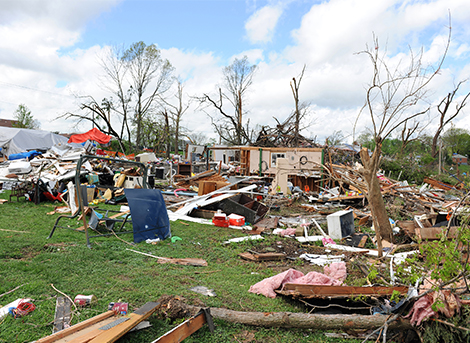 Government (FEMA) Cleanup
We offer same day junk removal in Mimai and handle all of the hauling, loading, and cleanup. We work with home owners, contractors, builders, roofers and demolition teams to dismantle and/or remove any unwanted items and clean up any waste and debris from their property.
We are a trusted vender for rental Property Managers offering junk removal & hauling from rental properties with a quick turnaround to have the rental unit ready for new tenants.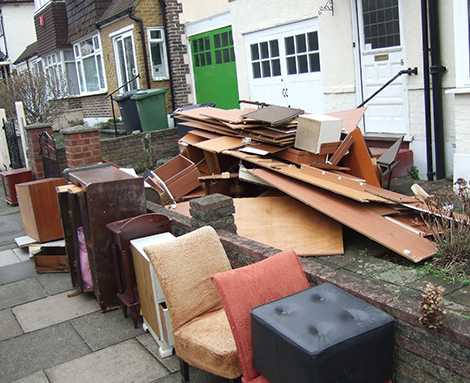 JUnk Removal Service in Miami
There's no job too big or to small, we dismantle just about anything and everything. XS Trash Junk Removal, Trash Removal and Junk Hauling Miami is your only choice for same day junk pickup and hauling services. To have your project cleaned of junk and unwanted debris, call us today! Let us remove, haul, recycle, and dispose of your junk.
We do the work, so sit back and relax. We will cleanout junk, trash or debris from your home or business and remove anything and everything that you want us to remove. We will go up and down stairs or whatever it takes, we do it ALL! Ask us about any odd jobs.
Call (800) 422-8040 Today to Schedule Junk Removal in Miami FL
We Service THese South Florida Areas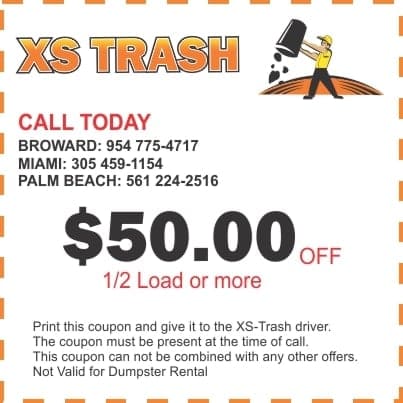 Print